Network, expertise and resources that provide your organization with advice on accessibility.
People can be themselves when they interact with their environment. That's what makes inclusion so beautiful! Inclusion means that everyone can participate, decide and create together. Without being misunderstood by anyone. In other words: pleasure for everyone.
My dream is that leisure activities become accessible to everyone. Recreation is not a luxury but a necessity, especially for people with disabilities.
Joint Projects has taken the initiative to set up the Accessible Leisure Community. This is the source of knowledge and the network for Pleasure for Everyone Everywhere!
Discover, meet, see and be seen. Life is about sharing experiences and creating memories, that's what makes people who they are. Interaction with the environment makes inclusion so beautiful!
My thoughts on accessibility are put in writing. For years I have been supporting and helping decision makers in the leisure sector and government administrators to realize inclusion. In other words: fun for everyone. And that is sometimes easier than you think. Do you want to know more about that? Then download a free copy.
Karin Stiksma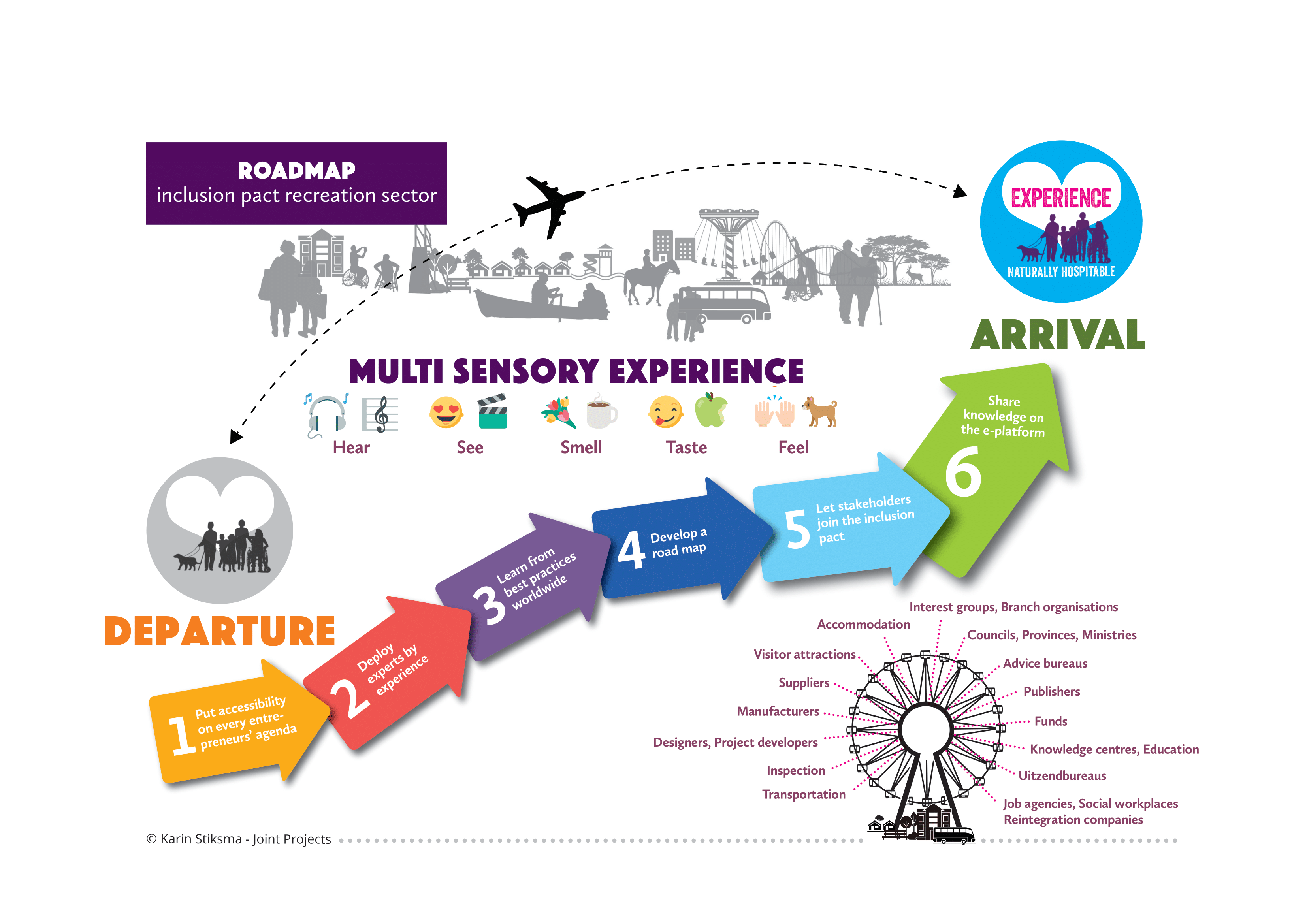 Roadmap inclusion pact recreation sector