Joint Projects has the network, expertise and resources to give your organization advice on accessibility.
Services
Deployment of the Joint Projects Rebel Team: 10 experts by experience who know everything about accessibility.
Creation sessions for the MT as a prelude to a road map for an inclusive strategy and business operations.
Advice on the realization of accessible signage.
Access to a modular design for a 'Visitor Accessibility Center' so that everyone can be received in the best way.
Co-creation design sessions in which we look at the possibilities of existing and new recreational facilities through the interaction of the Rebel Team and professional experts.
Testing of rides by the Rebel Team.
Intermediary/match maker between the (globally operating) manufacturer, designer, recreation entrepreneur and the local interest groups.
Products
Report including photovoice of the Rebel Team visit with a Top 5 for adjustments that can be tackled tomorrow and a Top 5 that can be tackled in the coming years.
Report from a creation session with MT.
Advice for a modular information concept.
Report with photovoice of the co-creation design session.
Test report with photovoice.
Network and interest groups for the development of locally accessible recreational facilities.
Current projects
Zoos Inclusion Pact, ministry of health, welfare and sport
Joint Projects is currently working on its ambition to realize 12 accessible zoos in 12 provinces.
Increasing the accessibility of companies in the Frisian hospitality sector
The concrete facilitation of 5 Frisian recreation entrepreneurs with a systematic and pragmatic approach that also includes the perspective of experts by experience, and the strategic foundation of the employees. Identifying opportunities for broadening the provincial Smart Growth program with policy and an action program in the field of inclusiveness.
References
Strike the right chord with the right people

With her company Joint Projects, Karin Stiksma is fully committed to making the national and international leisure sector more aware of the right that every person has to recreation, to rediscover themselves in leisure-related activities. Accessibility and the possibility to fully enjoy attractions or attractive experiences for everyone.
Regardless of any physical or psychological disability. Her ambition and drive to demand international attention for this subject commands respect and admiration. Karin knows how to strike the right chord with the right people and motivate them to commit to what Karin has come up with long before. She is a natural leader in group processes and knows how to achieve her goal with respect for all involved in the process.
My professional experience with working with Karin is extremely pleasant and motivating. Above all, Karin is characterized by her drive and commitment to the goal she has set for herself.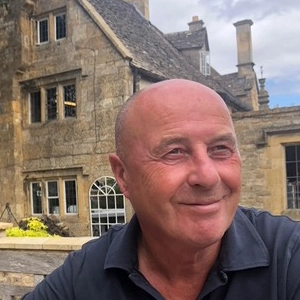 – Reinoud van Assendelft de Coningh
'Van Assendelft & Partners' Adviesbureau for Leisure & Cultuur
Skilled connector and organizer
I know Karin as someone with a pleasant tenacity on the subjects she stands for. Her sense of nuance and people knowledge, but also a structural approach and strategic view of things make her a skilled connector and organizer. Her heart and head are in balance, which means she is ideally suited to work on socially relevant topics.
– Kees Klesman
former director Club of Elf
Passionate and Professional

Last year I used the services of Karin and her company Joint Projects to accelerate the progress of an internal task force for studying and increasing the accessibility of our existing and new rides. Thanks to her inspiring working session and her professionalism in leadership we made a big step in improving and attention for accessibility of our ride systems.
I continued the professional and pleasant relationship by including her in further developments and in attending initiatives, like the "Digital Wake Up", of the Community "Toegankelijke Recreatie". Also in these sessions you can recognize the professional involvement of Karin in the efficient managed and well organized meetings.
As consequence Vekoma is happy to join the community and benefit further from Karin's drive and commitment to get things done in general and specific to improve the accessibility in the leisure industry.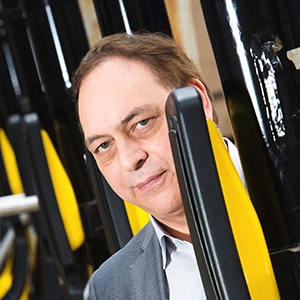 – Har Kupers
CEO Vekoma Rides Manufacturing bv